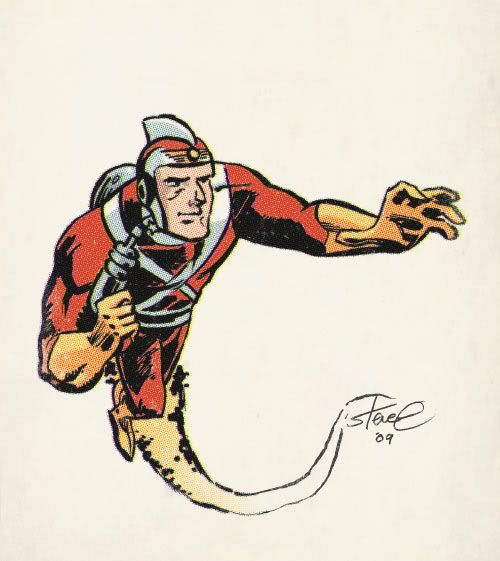 This is the first image in a series of 26 I'm doing for
my new art blog.
It was fun trying to mimic the look of an old comic book printing process... I'm not sure it was entirely successful, though.
I'm trying to focus on more obscure or C-list characters. Suggestions and crits welcome!