I found a few photos that had her in retro gear, which I found I liked a lot better. I loved the contrast between the vintage dress styles and the innumerable tattoos she had. So I decided to go with that theme. Unfortunately, I should have probably stopped after penciling this out.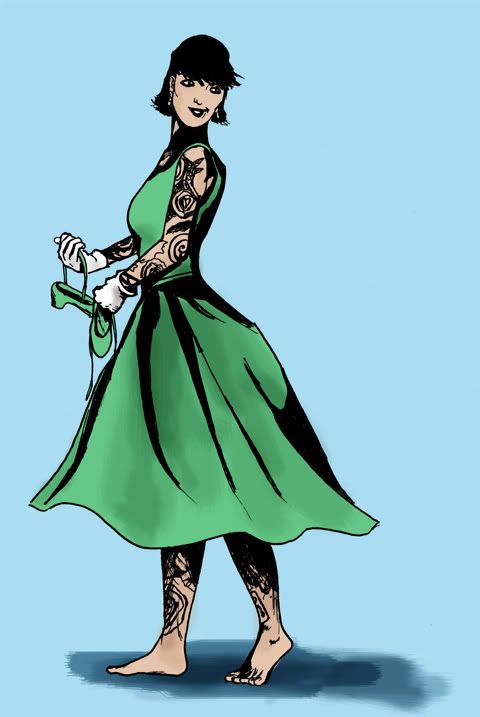 To check out some of the photos, check these links:
http://www.flisted.com/wp-content/uploa ... on-d-1.jpg
http://www.hollywoodbackwash.com/wp-con ... -von-d.jpg
http://i225.photobucket.com/albums/dd25 ... VonD50.jpg
Not too hot on those bleached bangs though.