Hi everyone! First time poster. I was really intrigued by everyone's interpretations here of Lucy and thought I should have a go.
I'm still trying to learn the language of caricature, so any help would be fantastic!
So yeah this is my interpretation, I don't think I fully captured her but I did the best I can for now. I tried to show a kung ku/girl power element in her.
Thanks!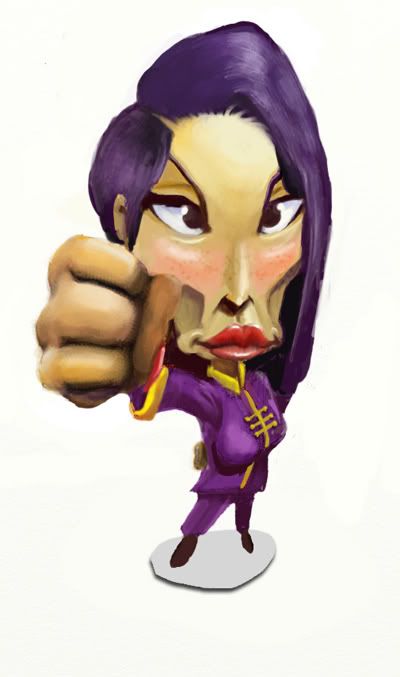 [/img]