Have you ever come up with names and concepts for comic or cartoon characters, only to be beaten to the punch by someone else? I'm sure we've all just thrown out names for characters like Deathblood and Otterman and drew them up then saw same named characters show up in comics.
In 1984, I had an idea for a character called Combat Wombat, had Dave Sim draw and Gerhard paint him with Cerebus at the MapleCon in Ottawa, started figuring out how to go with the concept, had dreams of getting Teenage Mutant Ninja Turtle style rich, and found out that TWO Combat Wombat comic projects were announced to come out...one had to have the name changed and came out as Guerilla Groundhog instead.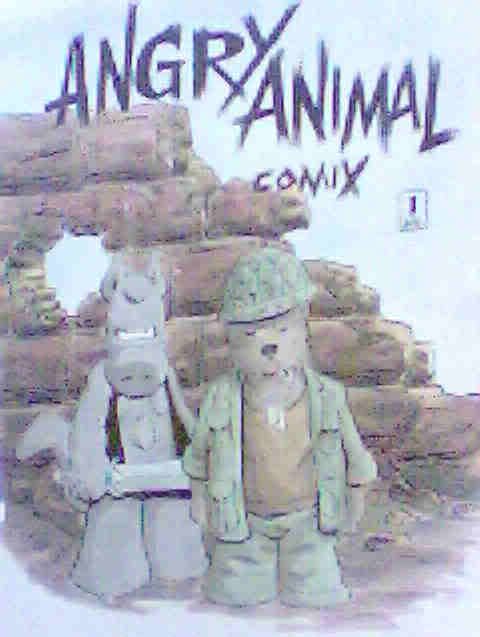 I've had this idea for a walking talking cactus man that is the sheriff of a small town floating around in my head for years...the character has gone through design and origin changes. BUT since I've been developing this, I've seen cactus man images in a lot of places...restaurant and bar signs, commercials and a YTV intermission short on TV, the Digimon toys/cartoon and Paul Dini and J. Bone's
Mutant, Texas
mini-series. So I've lost enthusiasm for trying to work this concept out. I did have a few artists at a Chicago Comicon in 1994 draw him for me...
Paul Chadwick
Ted McKeever
Sergio Aragones
This is more like how I've been drawing him for a while now...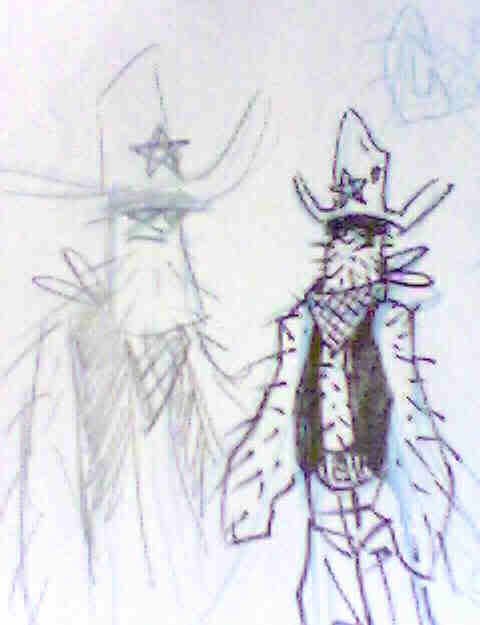 Another name and idea that popped up in a "Heeeeeey" way was for something called Mechanimals. Some Igor Rat$h!tnik ex-friend decided to use the name and published a few issues as a comic. In French, some line of Transformers was called Mechanimaux. In a segment of an episode of The Powerpuff Girls, the girls are watching TV, and the show they are watching is a CGI show called Mechanimals. There were some mechanical animal characters in CyberForce. The recent WE3 mini-series was a much more violent version of some of the ideas I had for Mechanimals.
Next?